We've got our own exclusive pictures of Gucci's latest must-have bag
Lately, it's more common than not for designers to release bags that have a vintage feel, as creative directors from our favorite brands continue to dip into their archives for inspiration. Purse lovers first saw this from Gucci's creative director Alessandro Michele, and since then many other designers have followed suit. Last month we introduced you to the latest archival revival from Gucci, and like many of you, we fell in love. Seeing this bag in person has only solidified our adoration for this classic, but somehow also modern, new bag. In short, this bag is good, it's really good, and below we're giving you a detailed look at Gucci's latest must have design.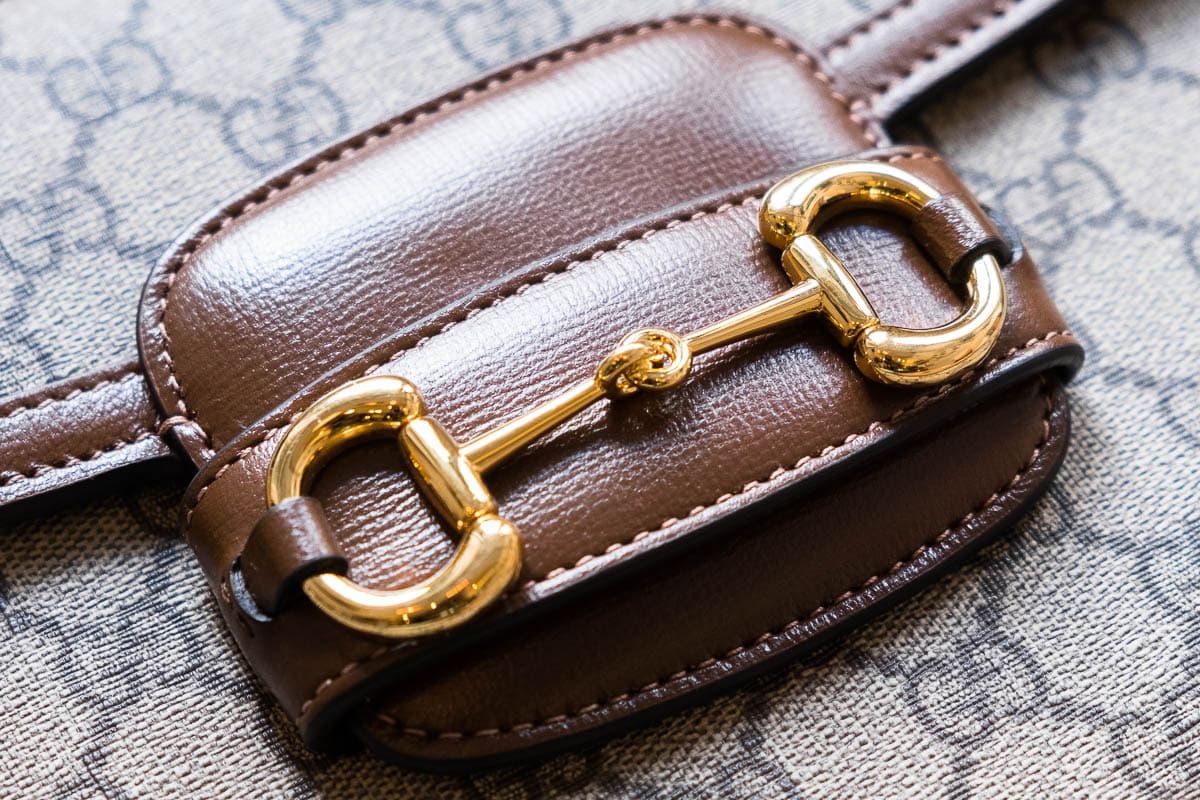 The bag is classically Gucci, crafted from the brand's iconic GG Supreme coated canvas with contrasting leather details. However, the most iconic feature of this design is Gucci's storied 1955 Horsebit, which is shown on the bag's leather flap closure. A few things about this bag were surprising upon seeing it in person. First, it's much larger than I previously would have thought, both in its width and its depth. Though it's incredibly structured and the leather sides have little to no give, it holds a lot more than I would have thought after Megs covered the bag the first time around. Though stiff, the bag is incredibly easy to get in and out of, as the flap closure easily slides in and out of the leather tab. It's important to note that there is no magnetic element at play here with this closure though I found the bag stayed securely closed.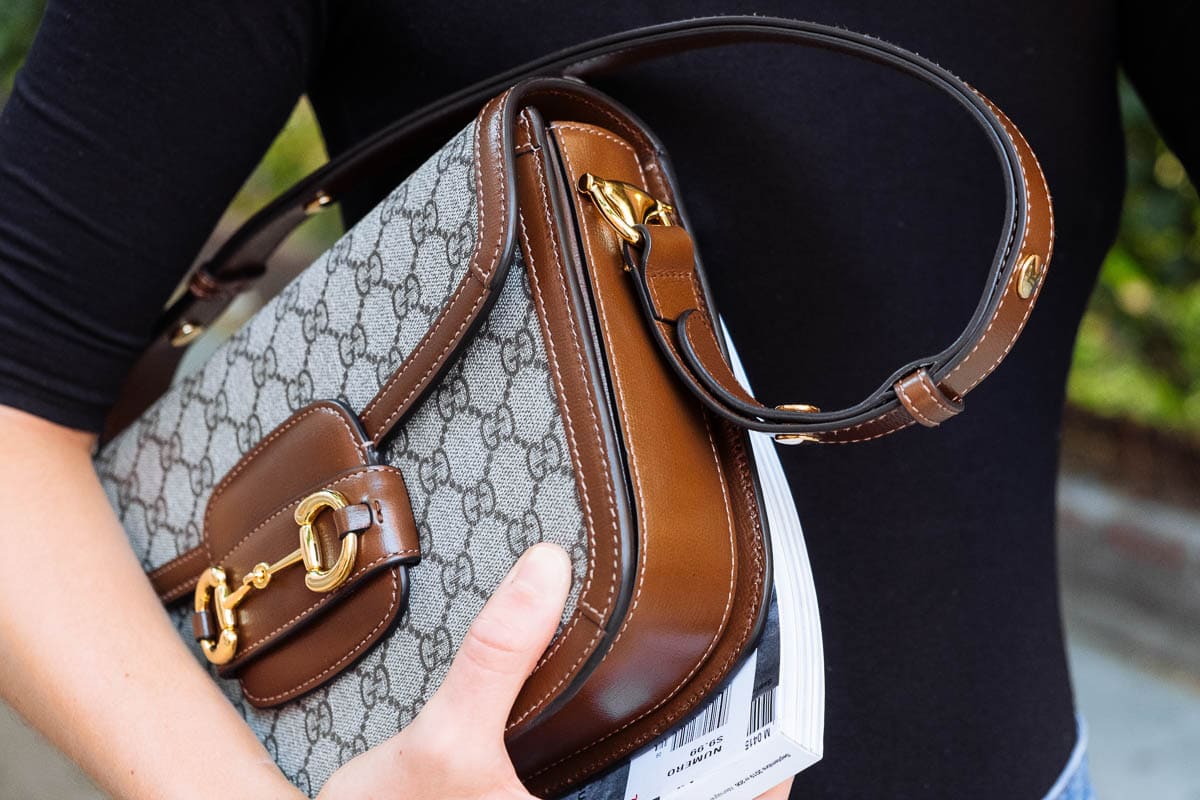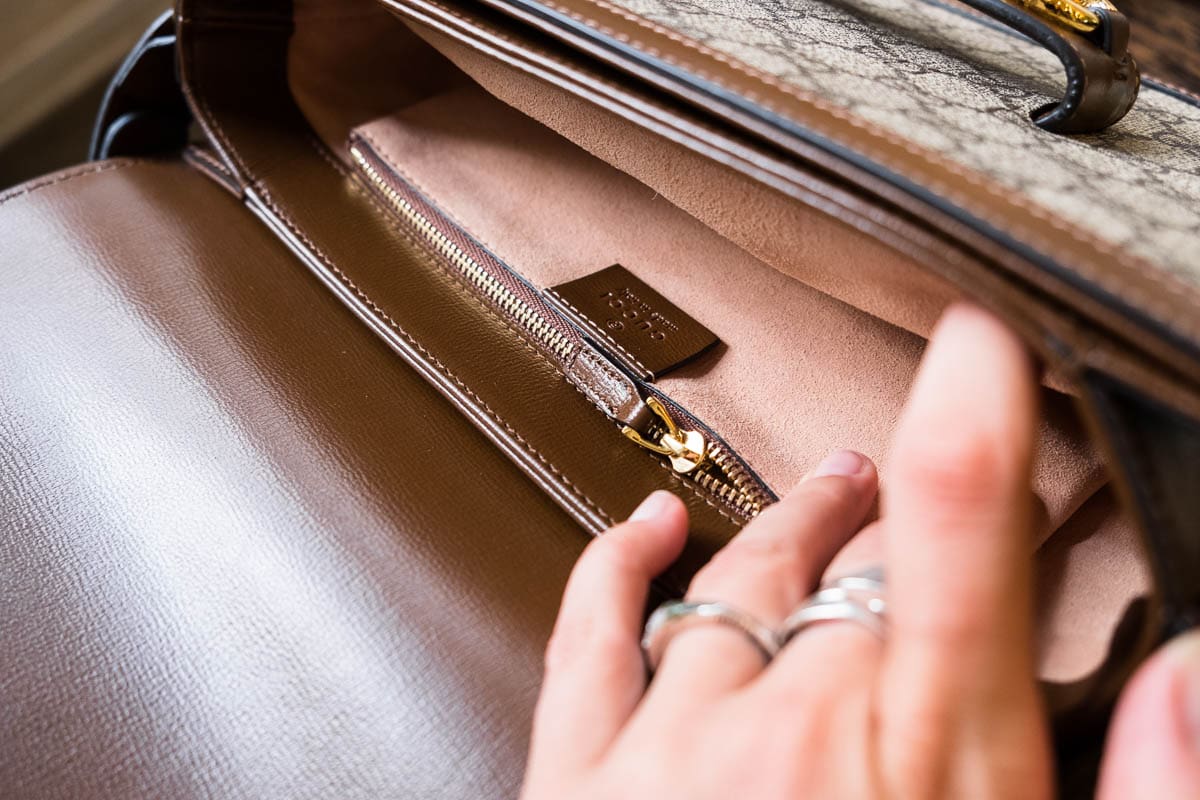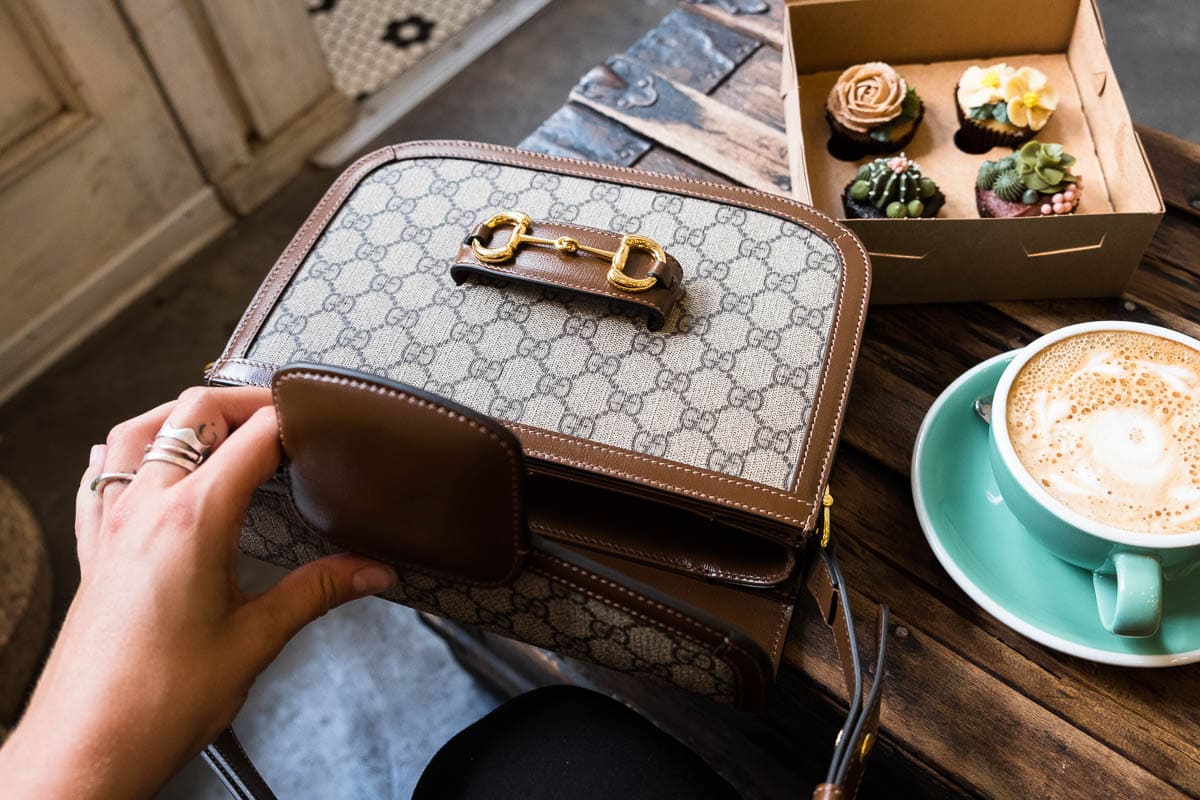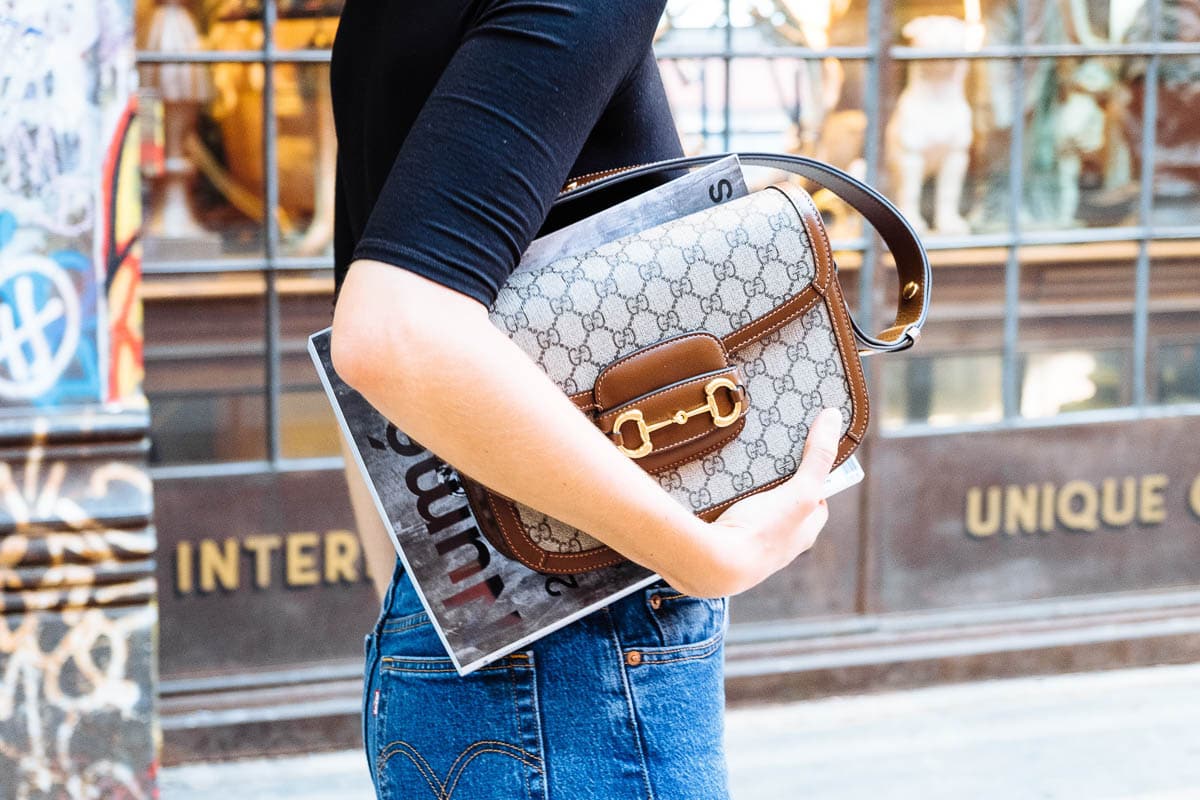 The interior of this bag is lined in microfiber with a suede-like finish, and the pocket on the back interior of the bag is incredibly useful for storing small items like keys or chapstick that would otherwise easily get lost inside. While we initially loved the overall look of this bag due to its vintage vibe, adjustable strap and iconic design, its quality and ease of use is as admirable as its look. I found this bag incredibly easy to use and wear—it's the perfect everyday bag both in its size and its style. The beautiful craftsmanship of this bag is also incredibly apparent, which says a lot when so many designers are struggling with quality control issues these days. The Gucci 1955 Horsebit Shoulder Bag is currently on backorder, but if you snag it now it's expected to ship later this month. Shop now via Gucci for $2,300.