The thing about motivation is that some days it comes easy, some days not so much! For us who are inherently motivated and excitable, sometimes easier than others…
When I started my first job (I say first, because it was the first job that had an actual basic salary at a corporate company) as a Telesales Representative, I realized very early that I would need some extra motivation.
I would imagine that any career where you determine your own salary would require a little more motivation than the motivation from within 
Waiters and Entrepreneurs alike.
Internal motivation is the magnet that energizes you to move toward something. It comes from pretty much anywhere and in any form if you allow it.
It comes from the aspiration or the spirit of interest within you.
Motivation styles vary for different situations and you draw on them, especially when you try to learn something new and challenging. If you know what motivates you, you will be able to know how to handle these different situations. You will also be able to identify the situations that best satisfy your motivation needs. Likewise, you can motivate someone else.
As with any challenge I face, I look for solutions, this is where I draw my own motivation from.
I started my hunt for motivational speakers, influencers, coaches, books and teachers to guide me, inspire me and add to my own drive.
Starting this journey more than 10 years ago has led me to so many different ways to get motivated, and different people, nationally and internationally.
I thought it good to start sharing some of the people and/platforms which positively influenced and keep on influencing me, with you.
Here are 10 Simple Ways to Motivate Yourself (number 9 is the key)
1. Know the "Why"
When you need to do something, whether it is going to the gym, or just getting yourself out of bed in the morning to go to work, it is extremely important to know WHY you are doing these things.
Are you going to the gym to get fit? Why do you want to get fit? What will happen if you don't?
Knowing the purpose and understanding the goal will add to naturally being motivated about any task at hand.
2. Start Practicing Gratitude
Choose 3 things to be grateful for before you get out of bed in the morning. We always say we are grateful for what we have, but we rarely tally these up and realize the magnitude of how fortunate we are.
Challenge yourself – Keep tabs on yourself daily and see how many different things you can appreciate in your life before you run out of ideas. Write these down and reflect on them when the need for motivation arises.
3. Go Outside – Take a walk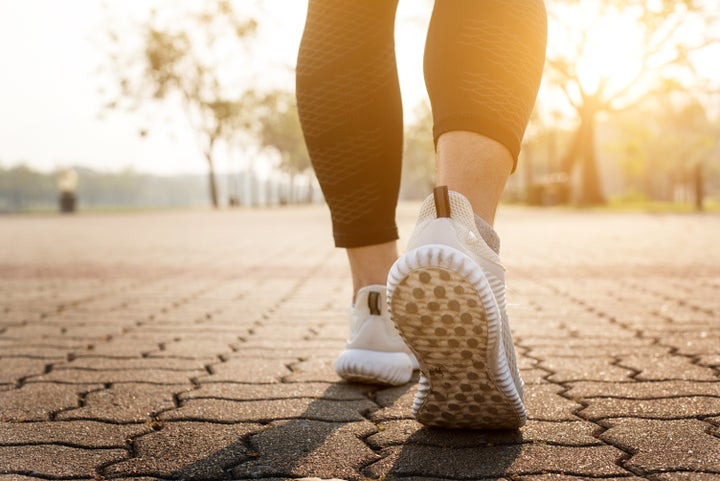 Take a walk, breathe fresh air, put your feet on the grass. People underestimate the power of walking, and even more so the power of being outside.
Sometimes, when deadlines are getting closer, and we await motivation to strike at any time, taking a walk is the perfect way to get the juices flowing.
4. Turn your Social on
I found that joining online social groups with the same interests, goals and aspirations as me, helps me stay motivated. It also gives you a platform for benchmarking, and should you decide to share your own goals with these groups, creates a sense of accountability.
Apart from getting motivated by these "strangers" you also learn, a lot!
5. Choose your friends wisely
If you stand on the outside of your friend circle and look in, who are the people that always spark the motivation in you? Who are the people that give you reasons as to why things can't get done? The people we surround ourselves with can be inspiring, but there are some who steal our energy and motivation. Look out for these, and when you spot them, make a decision as to whether it is worth it to have them around.
6. Stop Distracting yourself
Often, we distract ourselves! It's a tough conversation to have, but it is true.
We say things like, "I am too busy" and "I don't have enough support". Yet, when we have a little bit of time, we would rather watch a series or play on our phones than do what needs to get done.
Make the time, and motivation will follow. Trust me.
7. Use Music to Motivate you
It's important to find the vibes that speak to your motivation.
I believe that Music is the one thing that connects everybody globally, no matter what country, culture or religion. Whether it is soft, loud, or the lack thereof, music connects us all.Find music that can help you be motivated and more productive.
8. Motivational Quotes 
Some people find motivational quotes quite corny, but believe me when I say they can help you. Whatever sort of motivation it is you need, weight loss, working more efficiently or even relationship motivation; Google and most social media sites are full of pretty much whatever you require. Make use of these platforms.
You can also bring a motivational book to read in your free time, or maybe a cup or a bottle of water printed quotes so that whenever you see, you can remind yourself.
At 64Hydro
, you can find jugs of water with quotations with different meanings and topics, and many unique and attractive designs, from dog lovers, spirituals, or cyclists, etc. With a compact, rugged design, you can take it anywhere, anytime. Click here to see all collections of 64Hydro
.
9. Do one thing a day that makes you happy
Listen to a Disney soundtrack, drink your favourite tea, wear some happy socks! Get into the habit of doing one thing a day, only one. It does not have to cost money, it does not even have to require a lot of energy. As long as it makes you happy.
10. Make time for Motivation
Lastly, but probably the most important point!
Even the most naturally motivated people take time to smell the roses and look up at the blue sky.
Make time to look for social groups, spend time reading their discussions… Make time to find motivational speakers that appeal to you. Block out time, if you must. But if you don't consciously make an effort to find motivation for yourself, it will become hard work to stay motivated, and you won't learn the habit of seeing the beauty in the weirdest places.
Remember, there's always something to be thankful for and there's always a way to stay motivated. 
Some days it might seem difficult to find, and that's why it's so important to surround yourself with the things and people that breathe positivity into your life.